For all levels
Language:

English
25 January, 9 p.m. WIB
Outlook 2021: Understand the current market environment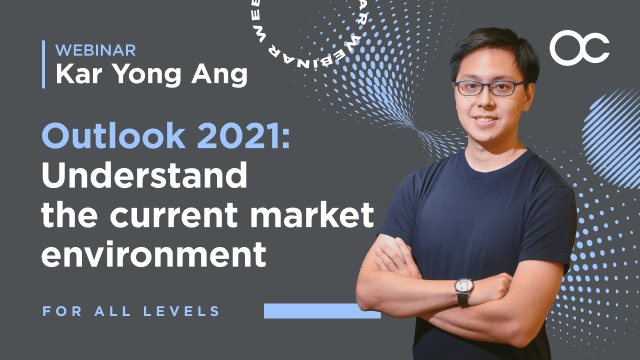 What you will learn:
What will discuss:
Identify key opportunities in the market.
Why you definitely want to pay attention to the Dollar.
Log in or register to get exclusive access to our webinar.
Log in
Exclusive bonuses for the webinar attendees
A single-use 100% deposit bonus

How to claim it:

Sign up or confirm your participation on this page.
Watch the webinar.
Wait for our email confirming your bonus is ready.
Start a new deposit request.
Check that you want to Claim the Bonus for This Deposit.

Please note: the bonus expires 31 January 2021.
Speaker
Kar Yong started trading with just 500 USD when he was 21, and within 2 years, he turned it into 13,000 USD. Owing to his success, he was featured on Singapore's сhannel NewsAsia in the show 'Money Mind: Young Investors', and awarded the Most Popular FX Trainers in Malaysia and the Top Forex Analyst in Asia by WikiFX in 2019. Today, trading and investing in the financial market is Kar Yong's primary business. Kar Yong sees his mission as helping people achieve financial mastery and empower them to design the life they truly desire.