Back
Mar 16, 2020
S&P500 New York Price Forecast: Rollercoaster week ahead, Fed cut rates, limit down
The S&P500 index opens and triggers 7% limit down circuit breaker.
If the S&P500 is down 7%, trading will pause for 15 minutes.
If S&P500 is down 13%, trading will again pause for 15 minutes.
If S&P500 is down 20%, the market would close for the day.
S&P500 daily chart
Circuit breakers are preventing the index to fall dramatically too fast. The market is currently stuck below the 2600 mark within Friday's range which was the biggest daily advance in history. However, Wall Street is officially in a bear market so investors might be cautious before buying too aggressively. If bears get a daily close below the 2400 level, the S&P500 could continue to bleed towards the 2200 and 2000 figures. Resistances are seen near the 2600 and 2700 levels initially. The Fed cut interest rates to zero over the weekend and the market might react later to this.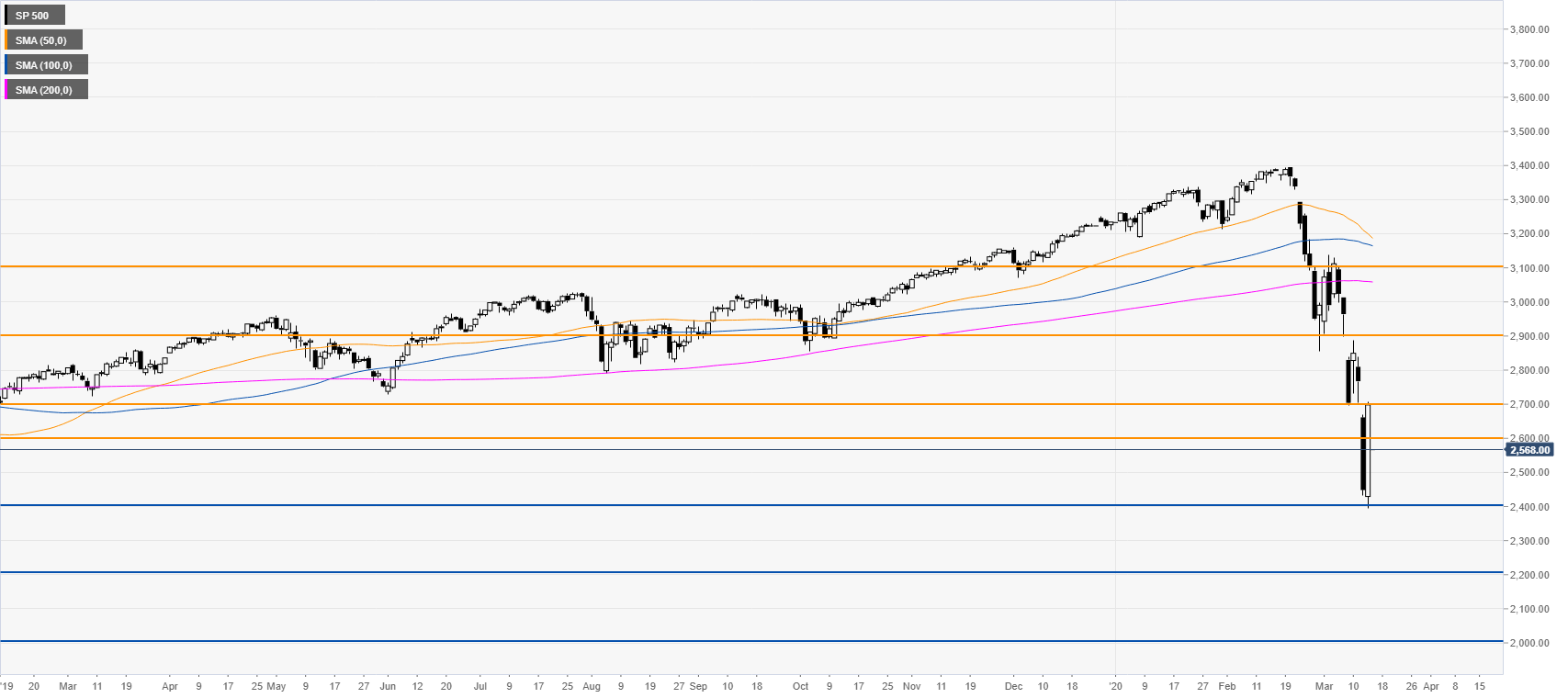 Additional key levels