Back
Mar 9, 2020
S&P500 New York Price Forecast: Index crashes, extraordinary measures halt trading on the Index, extreme volatility
Circuits breakers are halting trading on the S&P500 Index in order to prevent panic selling
If the S&P500 declines 7%, (208 points), trading will pause for 15 minutes.
If S&P500 declines 13%, (386 points) trading will again pause for 15 minutes.
If S&P500 falls 20%, (594 points) the markets would close for the day.
S&P500 daily chart
The market is crashing while breaking below the 2800.00 level as the Index is trading well below its main simple moving averages. Trading just resumed after a 15-minute pause. However, there is no sign that the bleeding will stop and circuits breakers will enter into effect if the market crashes below 13%.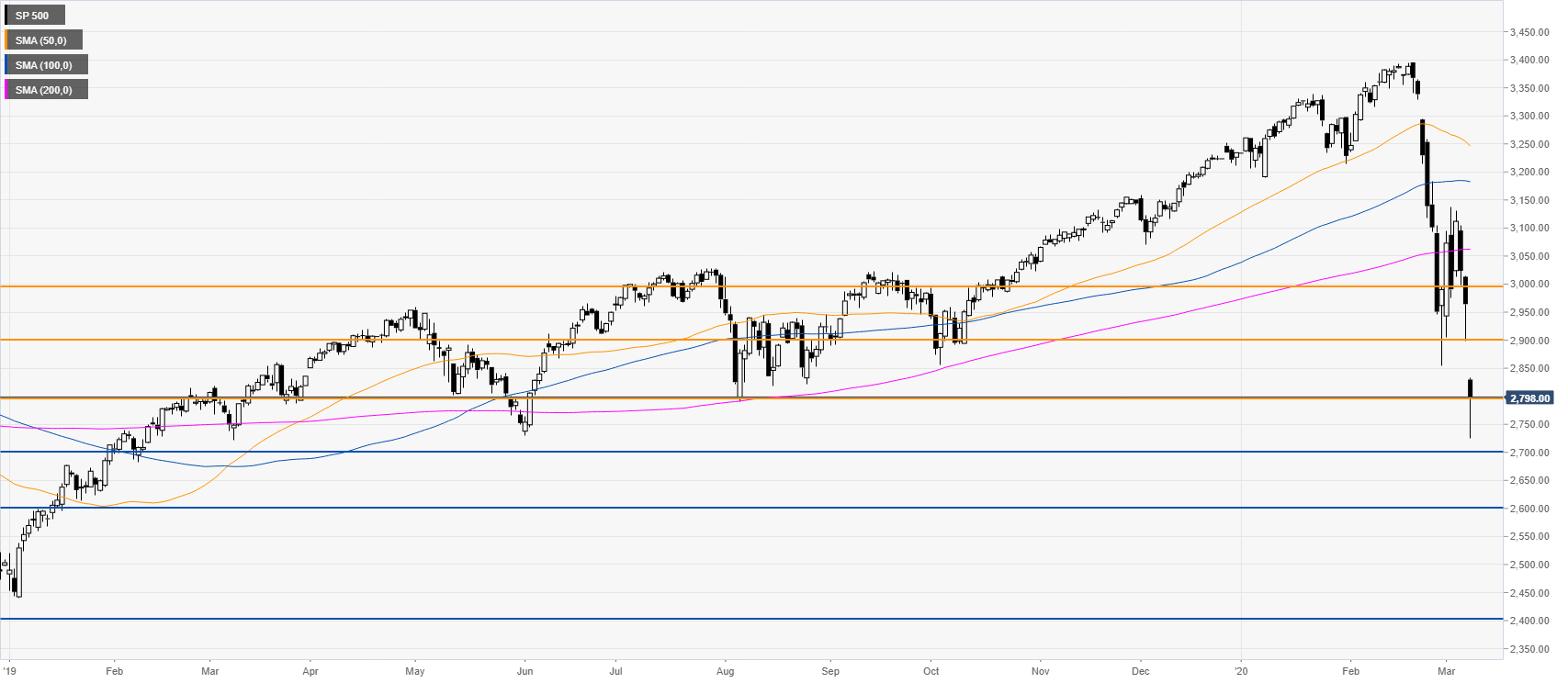 Additional key levels