The RSI-6 Strategy
How to apply the indicator
The RSI-6 Strategy is one of the most straightforward Forex strategies. It considers price hikes that any currency pair experiences at least once a day. The intersection of the major trading sessions, European and American, triggers entry and exit points.
Use the Bollinger Bands standard settings, '20, 2', and RSI 'period 6, levels 20 and 80', as indicators. The Bollinger Bands indicator is an additional component that shows trend direction and volatility changes (lines range widening and narrowing). This strategy is more effective on 5-minute and 15-minute timeframes.
The best time to apply the strategy
The best time to use this strategy is the intersection of trading sessions:
6 a.m.–10 a.m. GMT (closing of the Asian and opening of the European session)
12 p.m.–4 p.m. GMT (closing the European and opening American trading hours).
The price movement of a currency pair is displayed by certain symbols—'candlesticks'. The RSI-6 Indicator analyses the sum of candlestick lengths (their strength) in the set period. The RSI-6 Strategy takes into account the price change over the last six candlesticks. There are two types of candlesticks in the chart—'bullish' (upside) and 'bearish' (downside).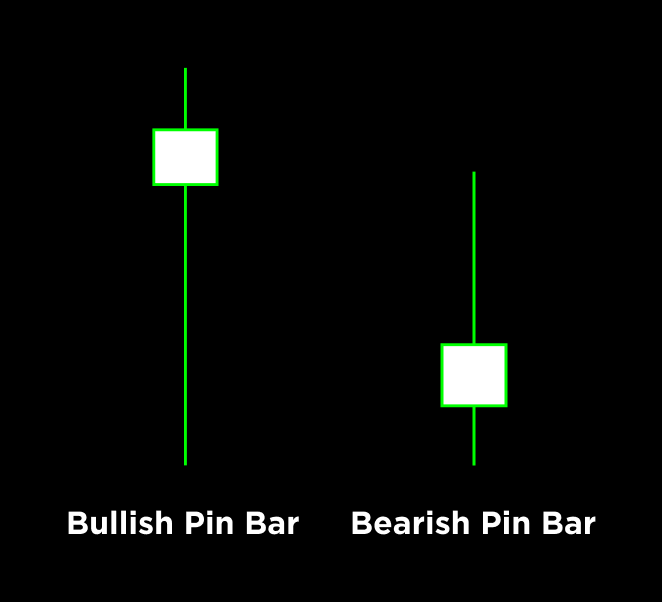 How to understand RSI-6 movement
The previously mentioned levels 20 and 80 show oversold and overbought zones, respectively. In a downtrend, the RSI-6 always falls to 20. In an uptrend, it always rises to 80. When the RSI-6 exits the oversold zone, it is a BUY signal. And vice versa, when the indicator leaves the overbought zone, it's a SELL signal. Ignore the signals that go against the trend. A trend change always occurs after passing a particular level. The necessary filter of the RSI-6 is a comparison of its indications on different timeframes. We mentioned 5-minute and 15-minute intervals earlier. The higher frame (15-minute) has an advantage over the lower one (5-minute).
Important points
Here is a summarisation of the key points:
Always trade within the trend. The trend direction is chosen upon the path of the price (above) and its comparison with the RSI-6 (below). If the RSI-6 does not match the price on the chart, the trend may reverse, and it is not safe to trade

If the RSI-6 crosses the 80 line from top to bottom, then the asset is overbought, and the price will decline
Contrarily, when an asset is oversold, we can expect it to grow again in the near future. Pay attention to the RSI-6 crossingline 20 from the bottom up. When this happens, consider it a trigger for purchase.
For your convenience, you can test the strategy in our demo account first.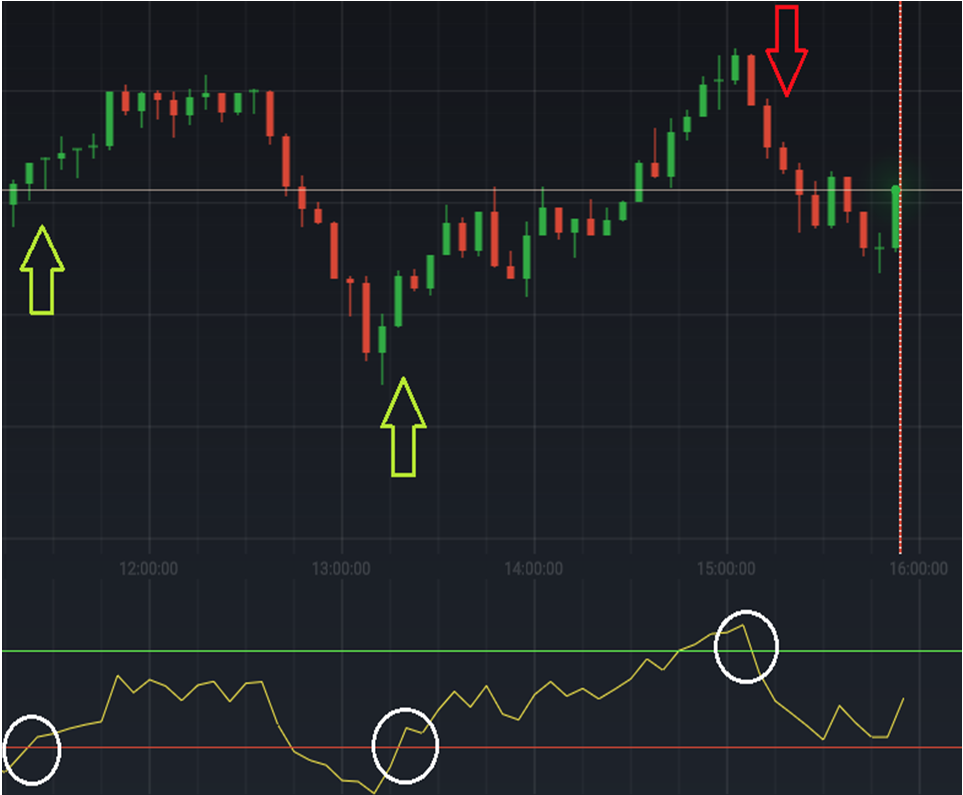 Please note: This is not a direct instruction on which order to open. Remember, when applying this strategy, you remain solely responsible for the financial risks.
Will you use this strategy?